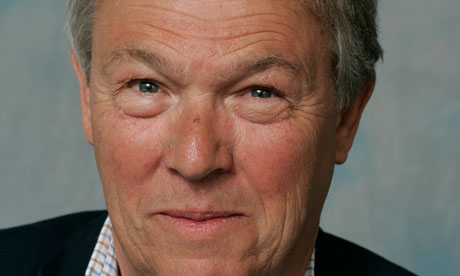 My colleague and friend Clive Webster, who has died of cancer aged 69, was the deputy general secretary of Accord, the union that represents staff from the Lloyds Banking Group. A union member for all his life, Clive was passionate about the need for trade unions to stand up for workers' rights and improve employment conditions.
Born in Batley, West Yorkshire, he left school at 16 to work in the Yorkshire coalfields. He progressed to the job of shot-firer, placing and detonating explosives to open up coal seams.
Clive was a member of the National Union of Mineworkers and soon gained an NUM scholarship to study politics at Ruskin College, Oxford. He considered becoming an MP, but chose instead to become a teacher (and an active member of the National Association of Teachers in Further and Higher Education). He taught at Wakefield college, where he became involved in establishing a trade union studies centre.
Clive served as Labour member of West Yorkshire county council until it was abolished by the Conservative government in 1986. He then returned to the subject that was closest to his heart, trade unionism, and taught it to his higher education students. One of his students, Brian Caton, went on to become general secretary of the Prison Officers Association.
In 1990, Clive was asked to set up the Leeds Permanent Building Society Staff Association. He was general secretary until it merged with the Independent Union of Halifax Staff in 1996. I was general secretary of the IUHS. Clive then became deputy general secretary of the larger union, Accord, which resulted after Halifax merged with the Bank of Scotland in 2000. Throughout his union career, he was dedicated to negotiating the best possible outcome for members in such difficult negotiations as the 2000 merger and the Lloyds TSB takeover in 2008.
Clive was loved by those who worked with him and was respected by management. Very many people are better off thanks to his tireless work. Shortly before he died, I was lucky enough to spend a few wonderful hours with him, laughing and reminiscing. He faced the inevitable with the courage, stoicism and compassion for those around him that were the defining characteristics of his life.
He is survived by his wife, June, his children, Andrew and Sally, and seven grandchildren.