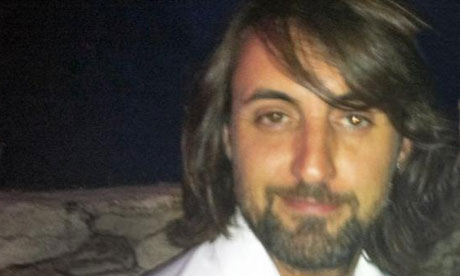 The concert video director Des Fallon, who has died suddenly aged 40, was my best friend and colleague for 25 years. After a series of jobs in the technical video services industry a decade ago, Des became a director at XL Video UK. He played a leading role in the development of concert video, working with directors, lighting and set designers and major artists to put ideas into practice. His work for bands such as Depeche Mode, Oasis, Gorillaz, Take That, Kings of Leon and Coldplay thrilled millions and won a string of awards.
Des was easy to like. Take That's production manager coined the phrase "backstage rock star" for Des, a man who was the lifeblood of after-show parties (at one of which he insisted on explaining, unsuccessfully, to Jay-Z the difference between east and west coast rap). Once asked to name the most impressive piece of video technology to emerge over the years, Des replied: "Sky+".
Born in Shepherd's Bush, west London, where he spent most of his life, Des learned to smooth troubled waters from an early age, working on a market stall. "I sold dodgy suits to dodgy geezers. Some say there's been little change in my selling technique," he once said, with typical humility.
His career took off in the late 80s when we both landed jobs at the event equipment hire company SamCom, in Camden, advancing from loading bay muscle to event technicians (the fact that Des managed to electrocute himself regularly did nothing to dampen the high regard in which he was held by his colleagues). But his wideboy charm was tempered by a generosity of spirit and a deep vulnerability that he tried to conceal. He was an enthusiastic, compassionate and loving friend and father. He shared his passion for music with his daughter, Flossie, who became a seasoned concertgoer at a young age, and he had a knack of making life's waifs and strays feel like royalty. He also quietly used his roadie skills to help out at Crisis at Christmas.
Des is survived by Flossie and by his wife, Nik.